Wellness Awaits
For All of Us
Happy Birthday to us! For you - A Free Physiotherapy Consultation!
Call to book @ 905.884.2223
In pain? Don't wait as the spots fills up quickly.
To celebrate our 2nd anniversary we are offering FREE physiotherapy consultations!
Spots limited, First come first serve.
WELCOME TO 1STOP HEALTHCARE CLINIC
1Stop Healthcare Clinic:
Richmond Hill's Pain Relief Centre
1Stop Healthcare Clinic is a professional, Insurance-approved treatment centre situated in Richmond Hill, ON.
Our mission is to offer the most unique individualized and professional care to promote the well being of all patients while helping to achieve and maintain the highest quality of life.
We make sure to listen to you and let you know that we genuinely care about helping you to get better.
We will help you understand what is causing your specific condition, and provide you with ways to prevent it in the future. Our massage therapists in Richmond Hill as well as chiropractors in Richmond Hill are renown for pain control and management.
Please call our office to book your free consultation, or you can book an appointment online – we look forward to the opportunity to serve you.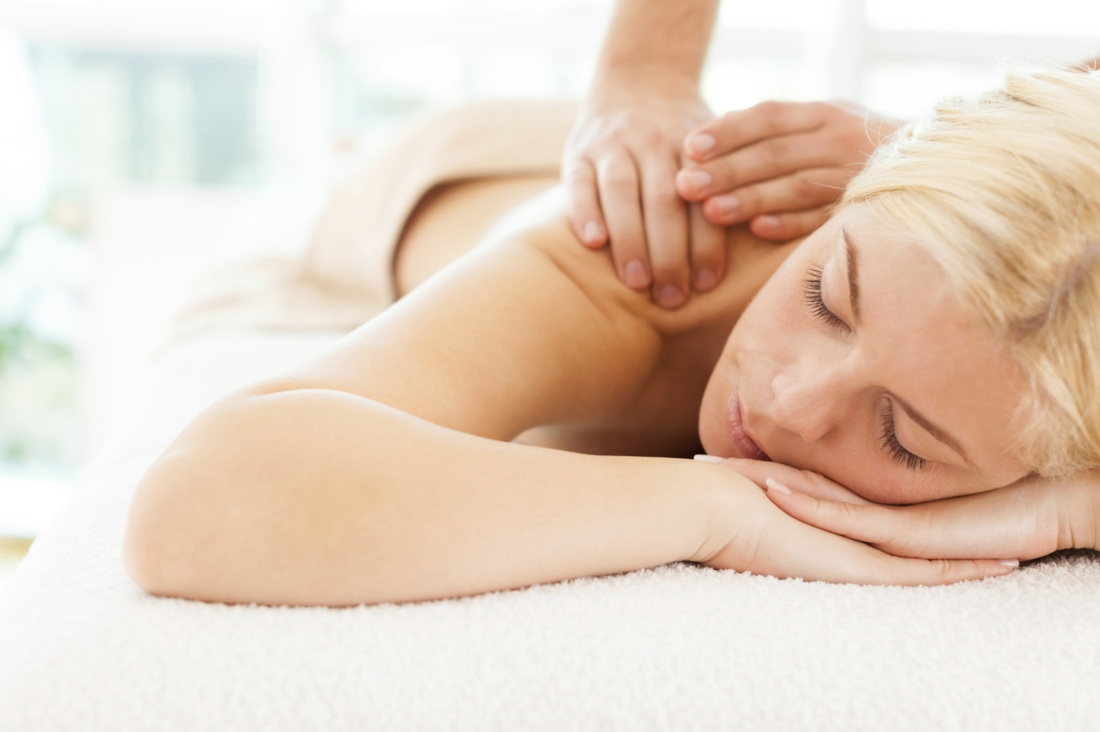 Registered Massage Therapy (RMT Richmond Hill)
Massage improves circulation and lymphatic drainage thus improving the flow of nutrients to the tissues and the removal of toxins from the body.  It improves flexibility and joint range of motion, reduces inflammation and improves muscle tone. Book to see a massage therapist in Richmond Hill at 1Stop.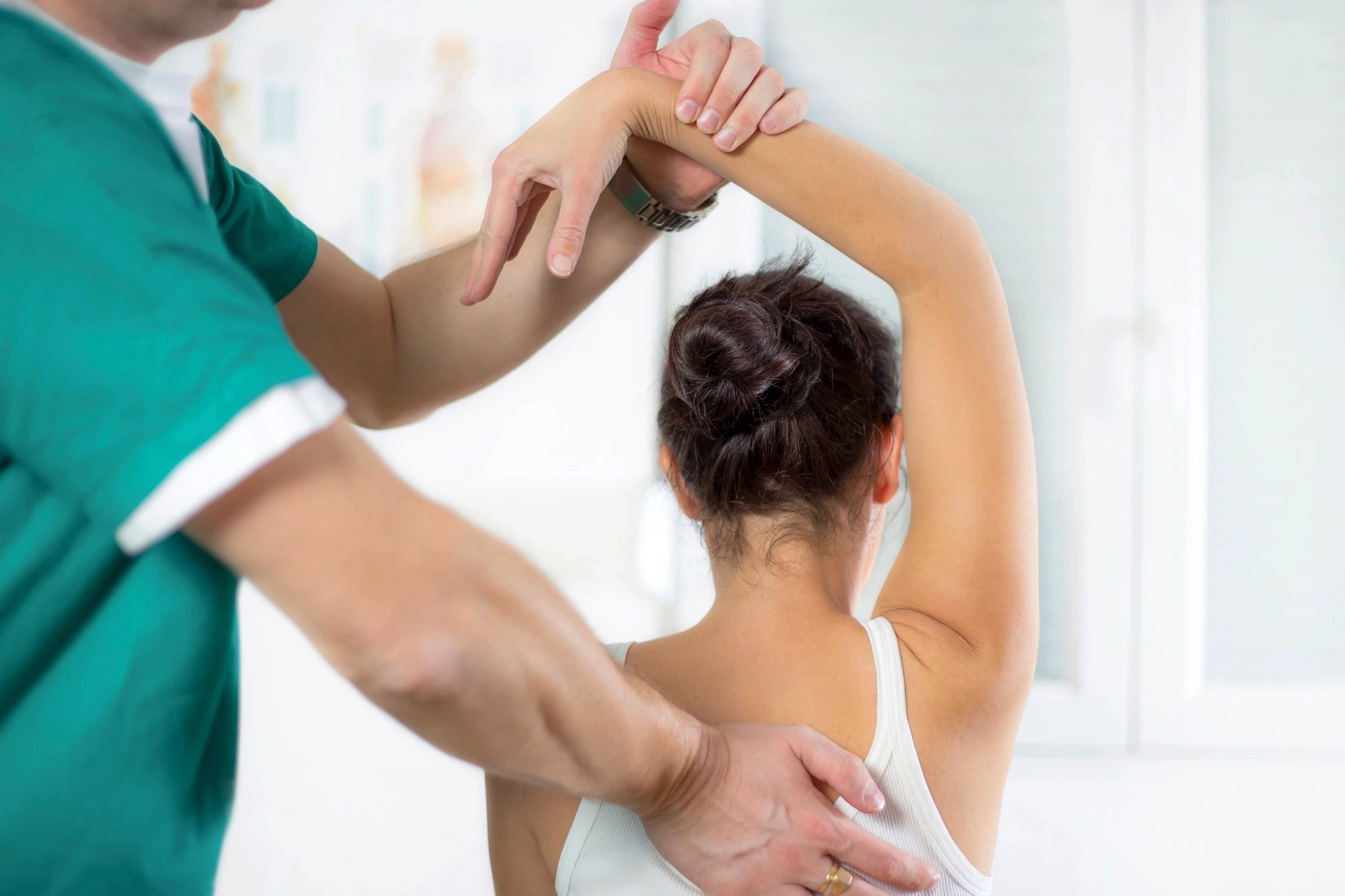 Physiotherapy (Physio Richmond Hill)
Physiotherapists help people affected by injury, illness or disability through movement and exercise, manual therapy, education and advice. Physiotherapy helps with back pain or sudden injury, managing long-term medical condition such as asthma and in preparing for childbirth or a sporting event. Book online for Physiotherapy in Richmond Hill at 1Stop.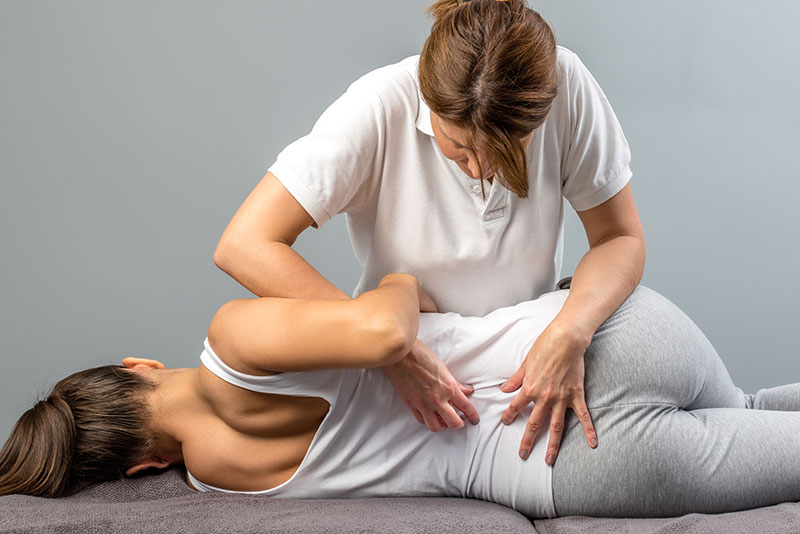 Chiropractic Therapy
Chiropractic therapy is to optimize the function of the nervous system which controls the function of every cell, tissue and organ in the body.  Over time, we experience physical, chemical and emotional stressors which disrupt this network and cause vertebrae to become misaligned. When these "subluxations" occur our bodies can't adapt, heal or perform properly. Reserve your spot for a chiropractor in Richmond Hill today at 1Stop.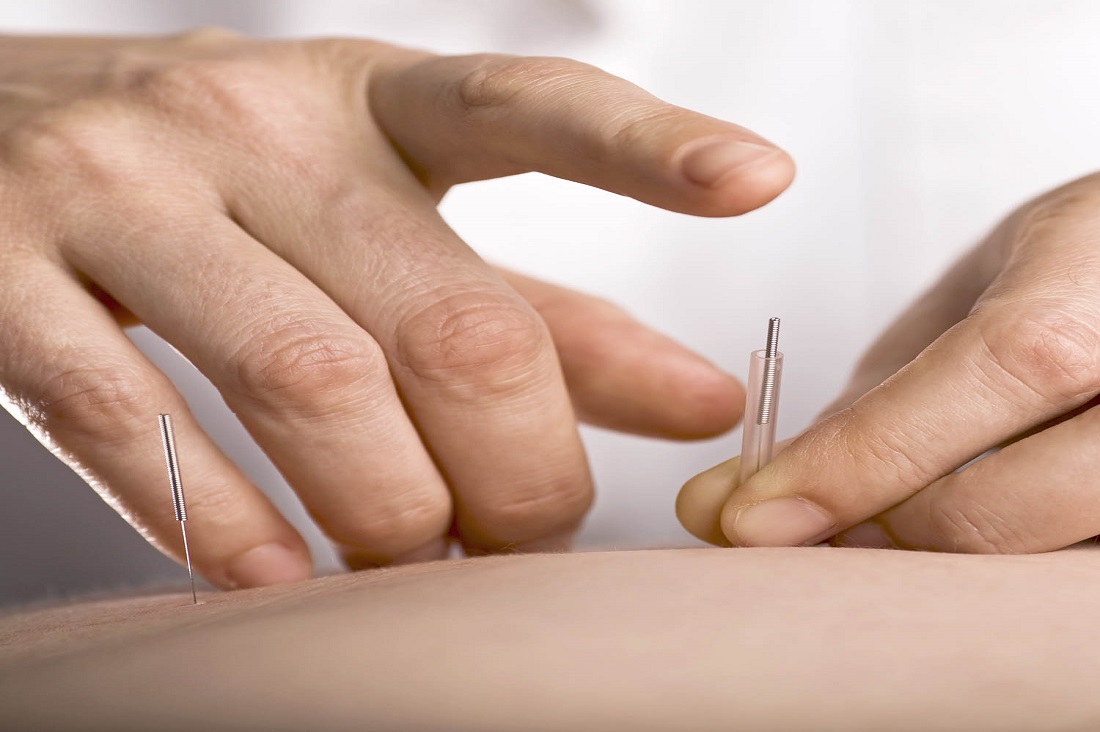 Acupuncture
Acupuncture is one of the oldest healing practices in the world and can be a great adjunct to chiropractic care.  Its aim is to restore and maintain health through the stimulation of specific points on the body which activates the body's natural repair mechanisms.  Acupuncture can aid in the relief of many conditions, including pain, muscle tension, allergies, digestion, and much more.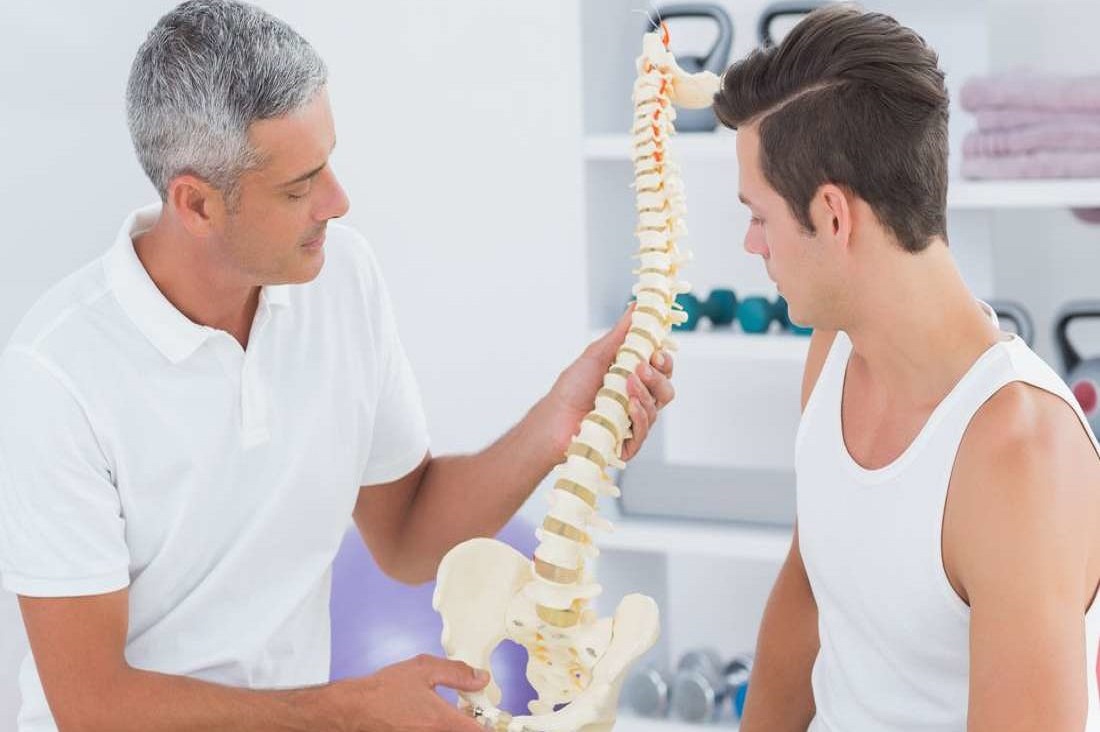 Osteopathic Therapy
Osteopathy is a form of drug-free non-invasive manual medicine that focuses on total body health by treating and strengthening the musculoskeletal framework, which includes the joints, muscles and spine. Its aim is to positively affect the body's nervous, circulatory and lymphatic systems.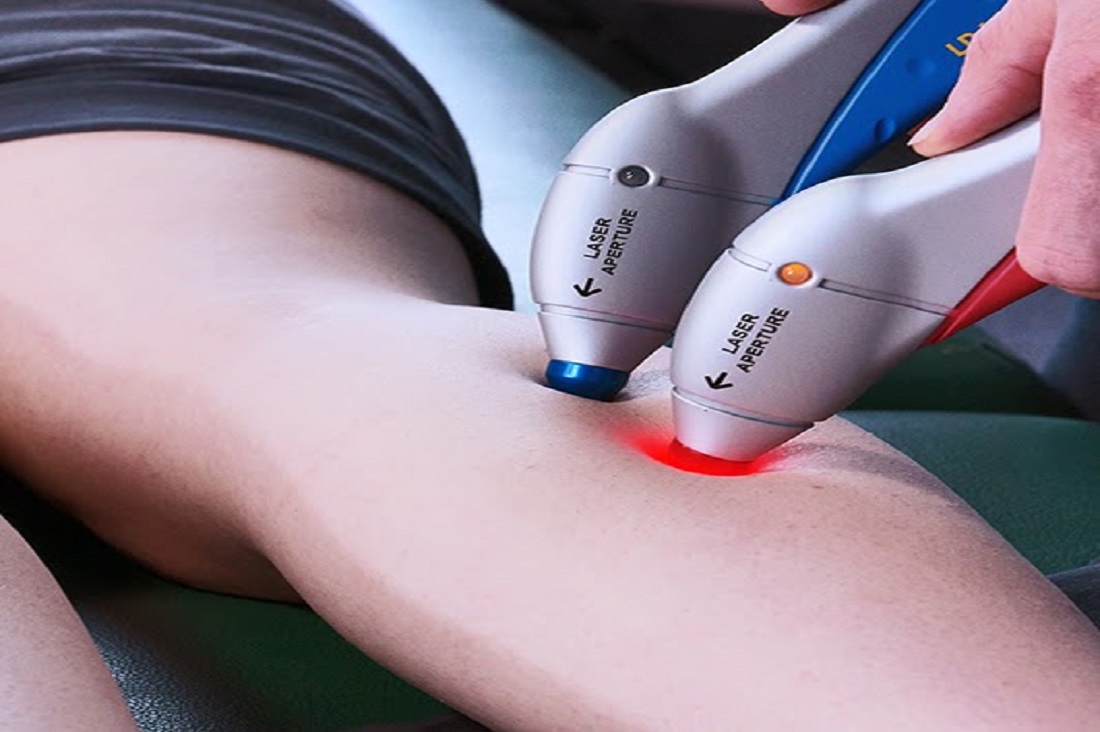 Bioflex Laser Therapy
Laser Therapy, also known as Low-Intensity Laser Therapy (LILT), Photobiomodulation, Cold Laser, etc. is a light-based technology proven to be highly effective in the treatment of musculoskeletal problems, and wound healing, and other benefits.
The technology is non-invasive, non-toxic, and is currently utilized in many countries world-wide.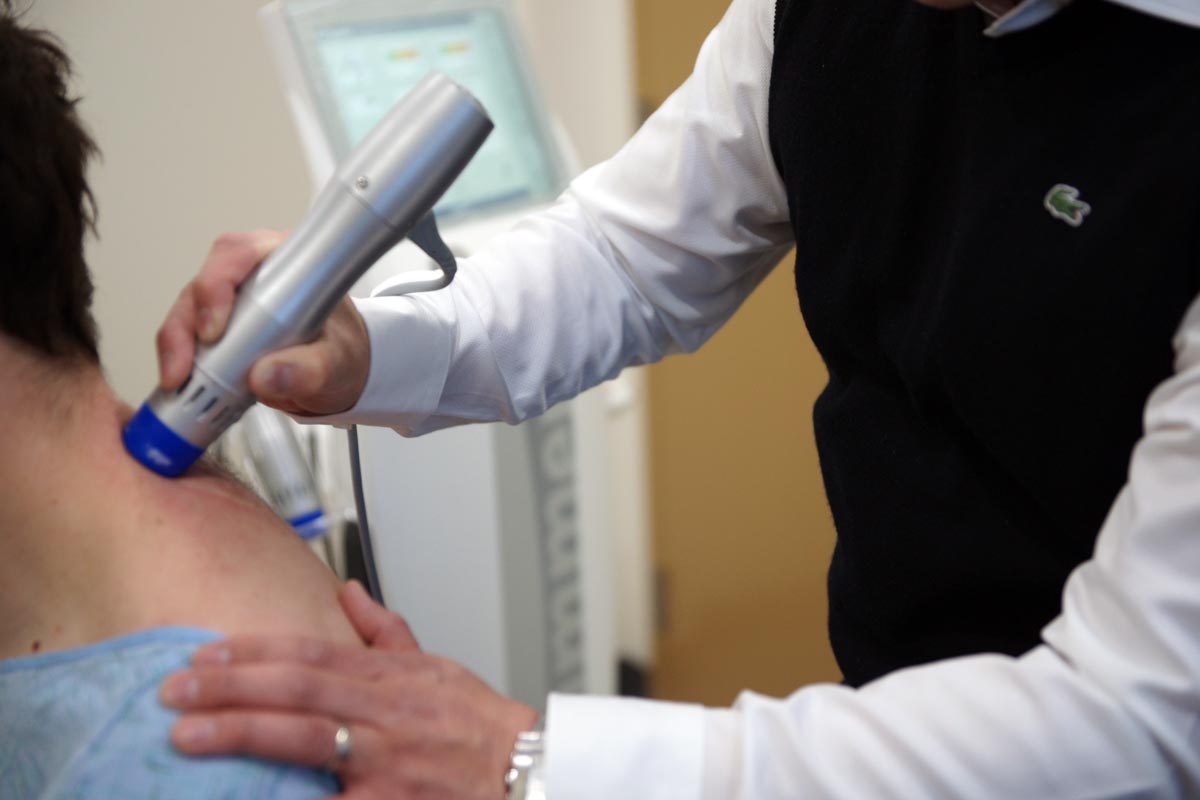 Shockwave Therapy
Shockwave therapy helps relieve your pain by sending acoustic waves into the affected tissue.  This sound wave sends high-energy sound waves into the affected tissue and promotes tissue regeneration and revascularization. More simply, shockwave can help reduce and ultimately resolve your pain by providing accelerated tissue repair and growth, restoring mobility, and providing an analgesic effect to let you get back to your usual self and activities.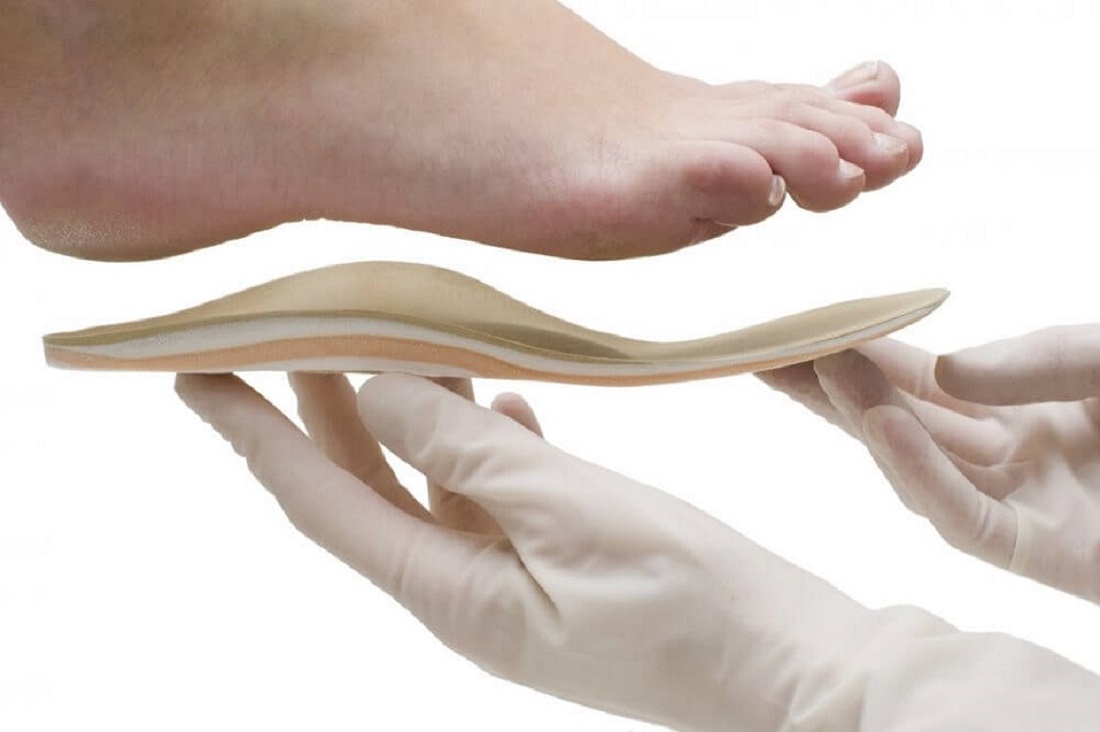 Custom Orthotics Fitting
By stabilizing and balancing your feet, custom made orthotics will help restore the proper alignment of the joints and bones in the foot and improve your body's performance and efficiency, reduce pain, and contribute to your total body wellness.
Book your free consultation today!
Hot Stone Massage Therapy
Heated smooth basalt stones, combined with personalized Swedish massage techniques, radiate a soothing heat that encourages the release of deep tensions, blood circulation, and soothing relaxation.
Prenatal Massage Therapy
Our RMTs have additional training in prenatal massage! Some of the most common reasons to see a Registered Massage Therapist include reducing and eliminating pain, improving joint mobility, reducing muscular tension, and alleviating musculoskeletal disorders associated with every day stress. Book to see a massage therapist Richmond Hill at 1Stop.
OUR ADDRESS:
1Stop Healthcare Clinic Inc.
Unit #9 – 688 Major Mackenzie Dr. East, Richmond Hill, O.N., L4C 1J7
1Stop Healthcare Clinic
416-343-9822
Unit #9 – 688 Major Mackenzie Dr. East, Richmond Hill, O.N., L4C 1J7
SUSEN L.
SR. REGISTERED MASSAGE THERAPIST (RMT Richmond Hill)
HELEN R.
SR. REGISTERED MASSAGE THERAPIST & ACUPUNCTURIST (RMT & Acupuncturist Richmond Hill)
Dr. DUSTIN Y.
CHIROPRACTOR (Chiropractor Richmond Hill)
ZAHRA M.
NATUROPATHIC DOCTOR (Naturopath Richmond Hill)
LEILA B.
RESIDENT PHYSIOTHERAPIST (Physiotherapy Richmond Hill)
MAGGIE Z.
REGISTERED MASSAGE THERAPIST  (RMT Richmond Hill)
doTERRA
Strategic Partner
As a leading brand in essential oil and aroma therapy, doTERRA offers essential oils for people who care about improving their overall wellness.
SoftMoc
Strategic Partner
Free Shipping & Free Returns. 130 Stores Across Canada. Over 80 Brands.
SNAP FITNESS RICHMOND HILL
Strategic Partner
Starting from humble origins, Snap Fitness has grown over these past 15 years to become a well-respected international brand, boasting over one million members around the world.